Internet of Things offers a huge potential for companies to gather unprecedented data. This data can be used to gain valuable insights on consumers' preferences and analyze their behavioral patterns. The information can also be used to augment business analytics, which in turn can be utilized to deliver enhanced customer experience. The point of sale is one of the primary channels for companies to interact with their customers, which also presents a unique opportunity for companies to collate data.
Using new capabilities to access data in real-time, companies can collect data from the connected devices to gain insights on various metrics including consumers' trends, and customers' buying behaviors. When this data is analyzed, companies can bolster the experiences of their customers with maximum speed and accuracy. One of the ideal examples is the freestyle vending machine used by one of the soft-drink giants. Through these connected machines installed at college campuses, the company was able to deduce a unique buying pattern among the students. Through this, it achieved a deeper understanding of customer demographics, and also deciphered unknown opportunities for targeted marketing.
Design based on data
The huge magnitudes of data from numerous devices and sensors that are connected through IoT can seamlessly seep into the world of appliances and wearables. As this happens, aspects like data integration and visualization become vital for the purposes of design. At any given juncture, capturing an entire load of user-generated information can be extensive. Using smartly designed cross-device dashboards that allow full-fledged integration, is an ideal way to provide simple visibility and ease of use to the end users.
Apps have a new role
Until now, apps were essentially used to generate attention and engage the users.  With IoT taking precedence, apps could now be used to deliver real world experiences that are based on communication between the devices. A seamlessly navigable design that is free from unnecessary icons is the way to create an experience using the apps that could conceive a truly unified service for the customers. For instance, a banking app would now have to incorporate all the features of real-time banking instead of being used as a promotional channel providing the basic banking information.
Focus on Privacy
The open structure of IoT places extra focus on the privacy of customers. In an integrated environment like public healthcare, the Personally Identifiable Information (PII) can either be managed through aggregation or can be omitted altogether. This will enable the companies designing for IoT to minimize the data used for individual identification. By specifically masking the PIIs, companies can effectively address the issues of customer privacy and limit the issue of data piracy through IoT. Customers would just have to share the data that is similar to the information they provide when signing up on an e-commerce portal for online purchase. Leveraging their privacy in exchange for various benefits can allow consumers to help the companies, who can use the data to improve the products or services to boost customer experiences.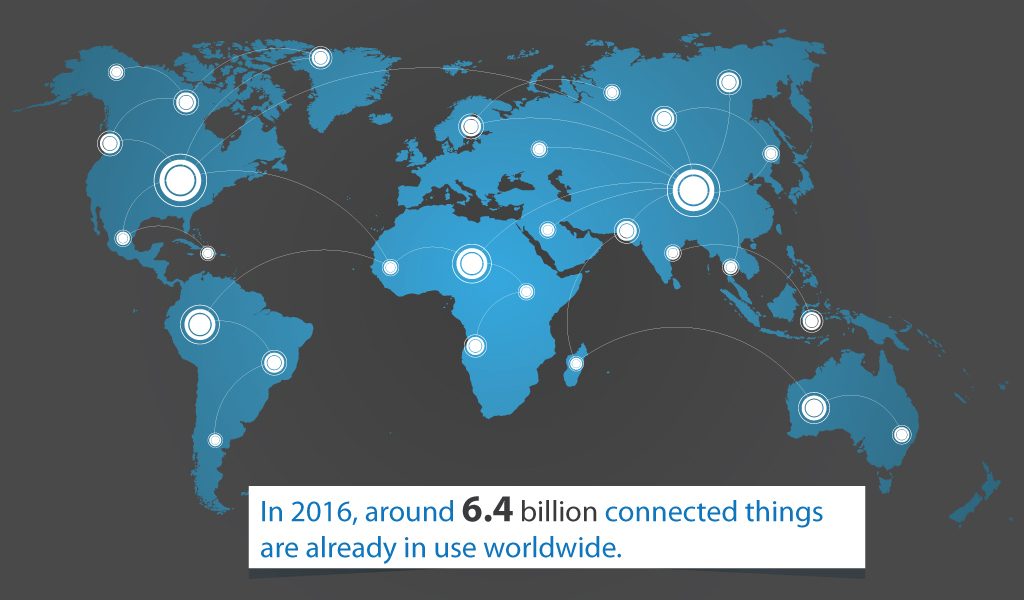 As the landscape of user experience (UX) design continues to evolve, IoT designers get a hang of the users' requirements and preferences.  As IoT designing incorporates linking the digital world with the physical, the designers must incorporate an interdisciplinary effort that encompasses the various types of designs that include interaction, and service-oriented features. This means that the designers must also take into consideration the various constraints of a network and must be able to seamlessly combine it with the psychological aspect of the end users.
Key Takeaways
When connected devices on IoT spew data, it can be used to enhance business analytics, which in turn can be used to deliver enhanced customer experience.
With unprecedented data available from IoT, aspects like data integration and visualization become vital for the purposes of design.
In an integrated environment, Personally Identifiable Information (PII) can be specifically managed to improve customer's privacy.